What is your purpose in buying a real estate property?
Are you planning to put a convenient store, drugstore or water station at ground floor or in front of your house? It's better to detailed out your future plans why you are going to buy a property. You may need a corner lot of property if you want to put up a business at your primary house or you may need to consult with the subdivision project management if they allowed such type of business at your property. An important consideration because there are some subdivision restrictions that putting a business inside residential area is prohibited and they allotted a commercial area instead.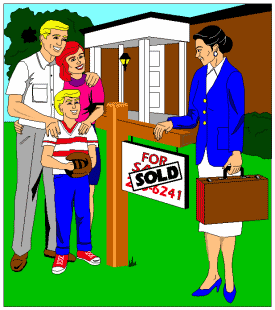 The purpose of your house might be for primary home, commercial use, rental business, agricultural or might be a mixed use.
Once you have your purpose, it's about time to look for location or place of your investment. Places at nearby community your were familiar with is a good consideration. But, if you are looking for a new residential housing at certain budget, you'll need to go for house hunting or ask your property specialist to where you could find a property that fitted at your budget. Budget is very important unless you are looking the best and nearest location of property at any price.


Specify all your consideration and laid down your options and avail at the right time.



Thank you for viewing, please share if you find this site useful.