Am I going to avail now or better if I save money in 5 years then purchase a property in full payment?

If you already had some target property now but you are planning to avail after 5 years, probably that properties were already sold out and had increased its prices by more than 100%. Why? In real estate we expect a good area will be developed with in 5 years.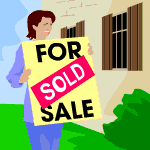 Usually, annual appreciation of properties as soon it has started its selling will be more than 10% depending on developers and projects. If it's a hot selling project, tendency a higher increase per open of inventories. After few years, if the community is there, tendency is, all available units were around perimeter fence or possible units were sold out. Though there are units owners (investors) intended to resale their property of course for a double price.
You had save millions of money in five years and your target property were sold out and the available units are resale from community at double the price, do you think you become wise with your strategy?
What if, you had availed a good location of unit at the time of it's launching 5 years ago at an installment term, let say 5 years at 8% interest your Loanable price at bank is Php. 1 Million, that would give you around 20,000 per month amortization and a total loan value of 1,200,000 plus.
To compare with the doubled price resale unit, investing as soon as it's launching is very ideal if you are qualified already to avail at the time of launching.
Thank you for viewing, please share if you find this site useful.