" I just dream of it and it's like going to happen, and I'm happy of it"
Henry Sy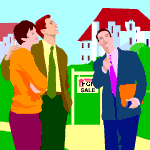 A person of hard work and patience, a working student back in my college days, a personal financial analyst ;), blogging, web development and net marketing is my hobby.
I am your Property Investment Specialist, a PRC - Professional Real Estate Broker, who always aim for continuous improvement and inspiration by sharing simple ideas.
And this site aims to share ideas and knowledge; your comments and questions and opinion are very welcome.
Prohibited are hatred, criticism, abusive, bullying and other negative posts, and false comments.
Comments and feedback should be focused on certain page questions to avoid misconception on the ideas.
The site promotes the ethics of The Golden Rule:
"Do unto others as you would have them do unto you"
Thank you.
Jerome F. Morada
Property Investment Specialist / REBL No. 0012399
jfmorada@yahoo.com / 0927 - 6355127 / 0929 - 2868388
Junior Finance Executive 2009 @ University of the Cordilleras
Previous Employment
Property Consultant @ Crown Asia
Property Specialist @ Avida Land
Property Specialist @ Amaia Land
PRC-REBL No. 0012399, Metro Manila, Philippines 2012 email: jfmorada@yahoo.com
Site Disclaimer
Also Read:
>
Real Estate Story: A New Found Career